July 2021 Market Update
Posted by Dylan Wolf on Tuesday, July 13, 2021 at 3:41 PM
By Dylan Wolf / July 13, 2021
Comment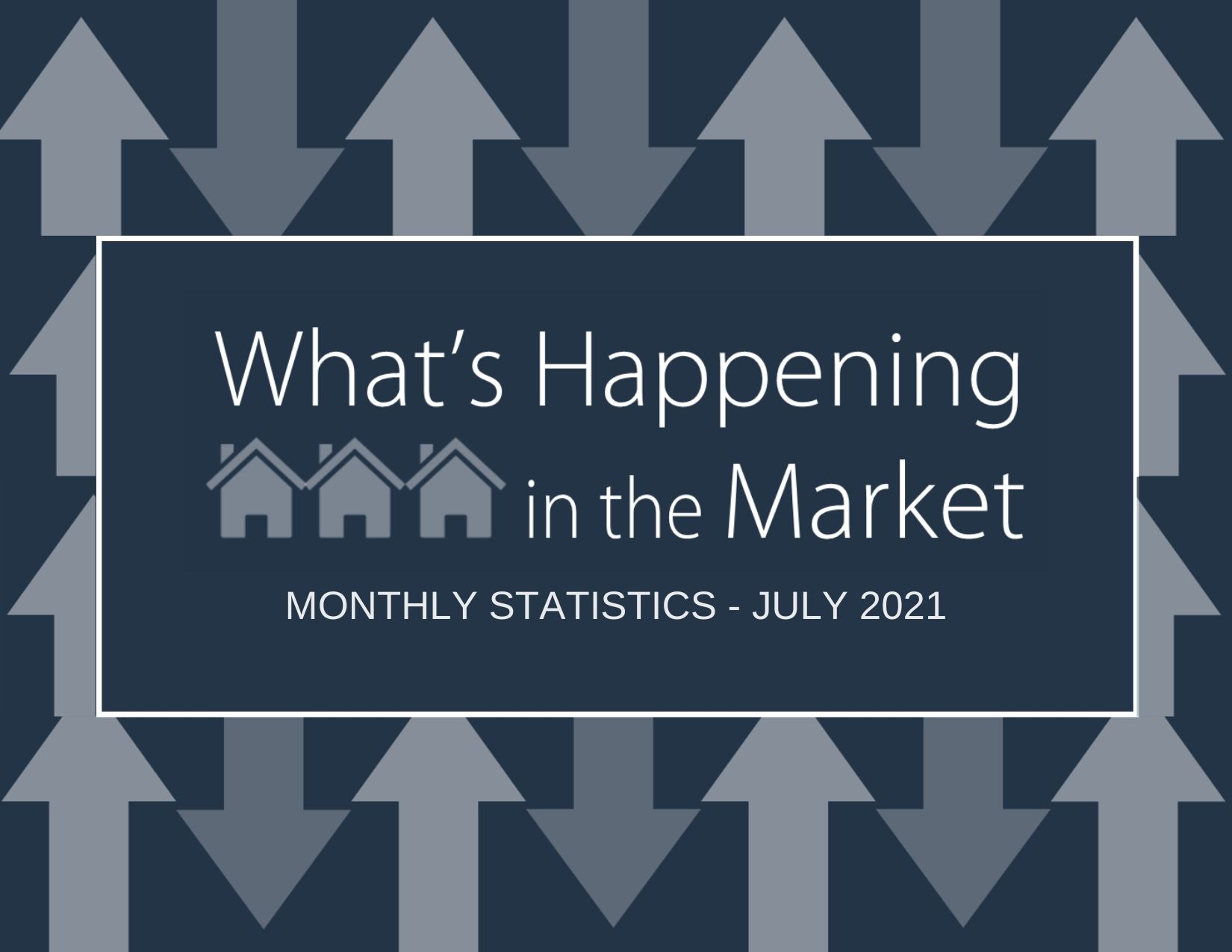 With the slight spike in the amount of listings in June, it seemed as though there may have been the smallest glimpse of hope for homebuyers. However, it's still hard to predict whether this trend will continue. Despite the slight spike the inventory is still less than the demand, and our beloved Puget Sound region remains as hot of a market as our Seattle heatwaves.
Despite the uptick in inventory, many homes continue to sell within days and for over asking price. As tech companies like Amazon and Microsoft lease large office spaces and hire thousands of employees, demand for homes in our region isn't expected to lag any time soon.
With more buyers chasing a limited supply of homes, the market still heavily favors sellers. The median price of a single-family home in King County rose 19% from a year ago to $860,000, down slightly from the all-time high of $869,975 set in May. Seattle saw home prices increase 11% year-over-year to $890,444, also down from May's record price of $919,000. Home prices on the Eastside, however, continued to trend up. The median home price in June soared 40% over last year to $1,364,000, surpassing the previous high set in March. With inventory the tightest of any area of King County — the Eastside had just 288 homes for sale at the end of June — prices are expected to remain strong. Snohomish County also hit new records, with the median home price jumping 32% over a year ago to an all-time high of $716,000. The number of homes for sale in the county declined more than 44% from a year ago, leaving it with only about 10 days of inventory, the lowest of all the counties served by Northwest MLS. Much of the demand is being driven by buyers who can continue to work from home, and are opting to buy outside of King County where housing is more affordable.
Condos are another more affordable option for buyers wanting to stay in King County. Condo inventory is relatively more plentiful, and prices aren't escalating at the same pace as other homes. And the median price of $462,500 is nearly half that of a single-family home. As a result, condo sales here continued to boom, with closed sales up 79% over the same time last year (that compares with a 39% increase in the sale of single-family homes for the same period).
Market shifts can happen quickly, and your best strategy is to be well informed. Whether you are thinking of buying or selling, your broker can provide you with the most up-to-date statistics for your specific neighborhood and price range, and help you create a plan to get the best deal possible for your individual needs.
The charts below provide a brief overview of market activity. Every Monday, Windermere Chief Economist Matthew Gardner provides an update on the US economy and housing market. You can get Matthew's latest update here.
---
EASTSIDE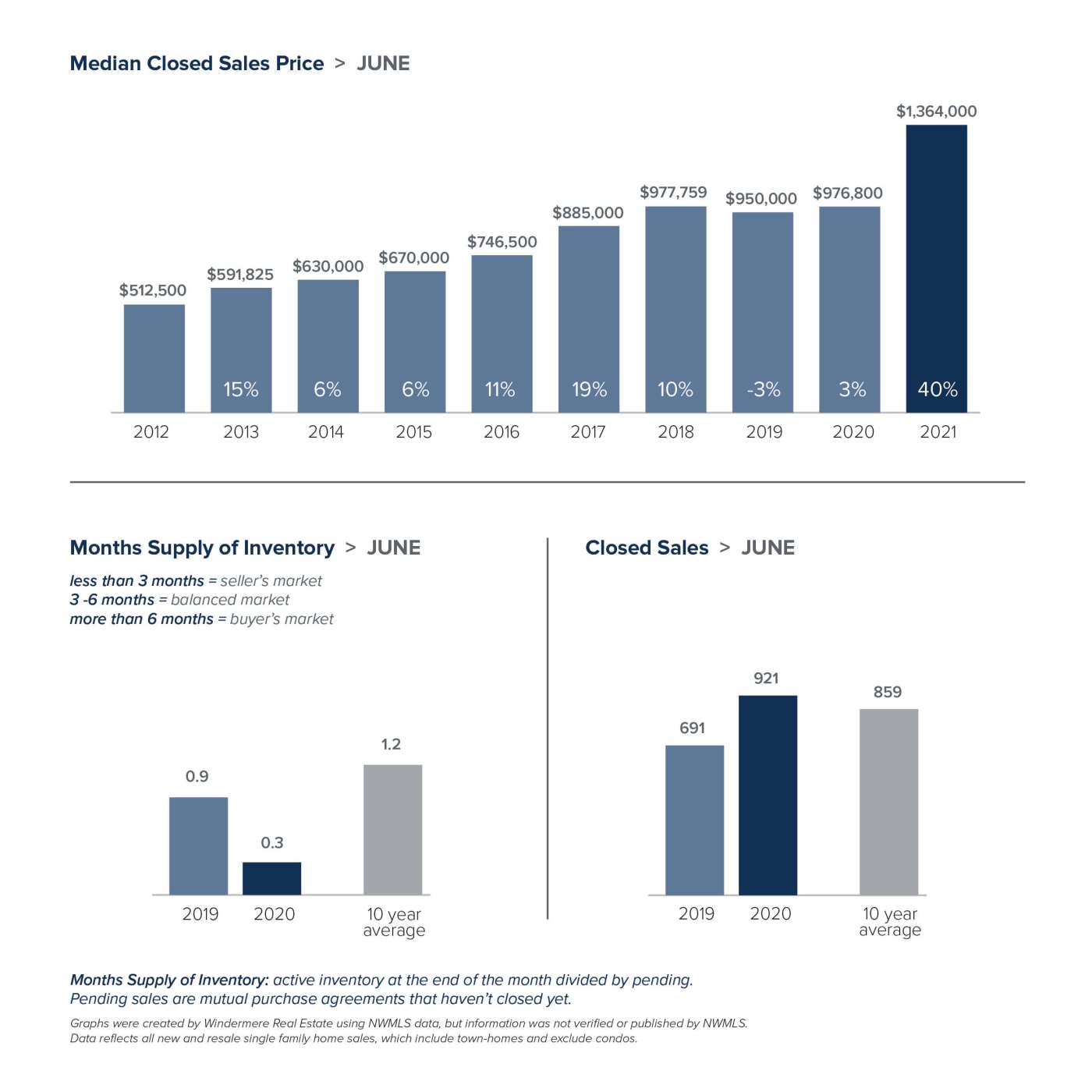 ---
KING COUNTY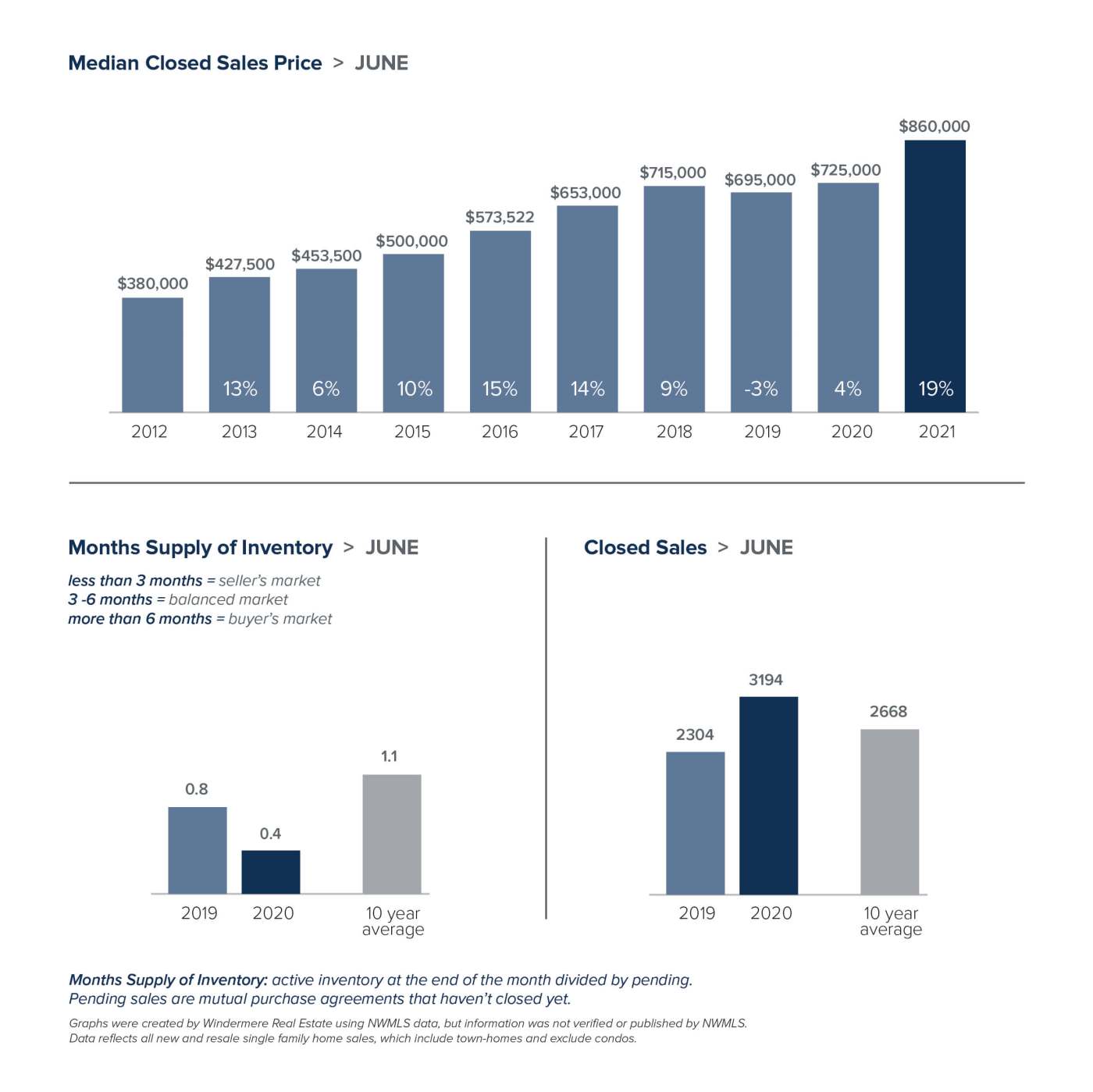 ---
SEATTLE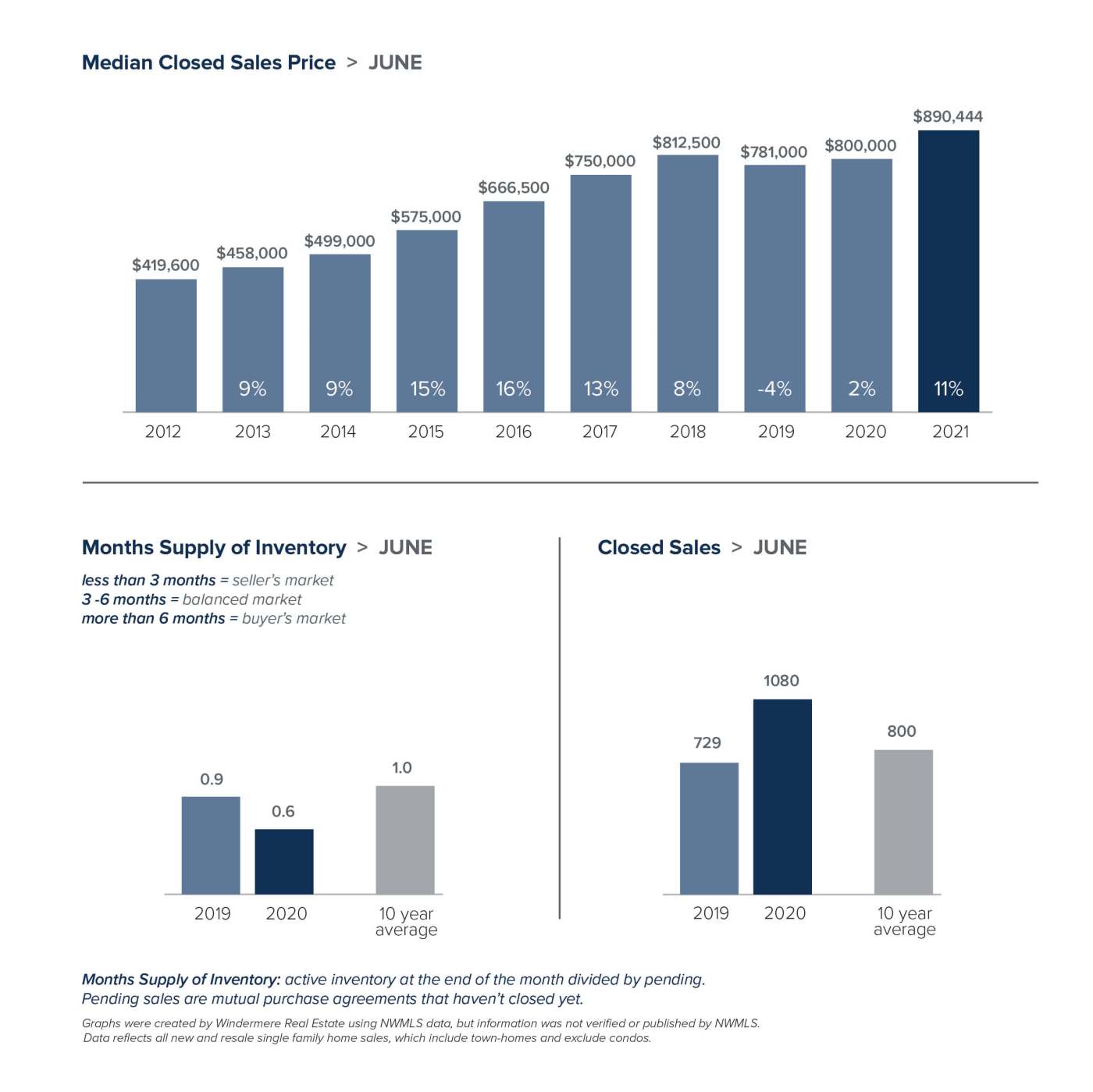 ---
SNOHOMISH COUNTY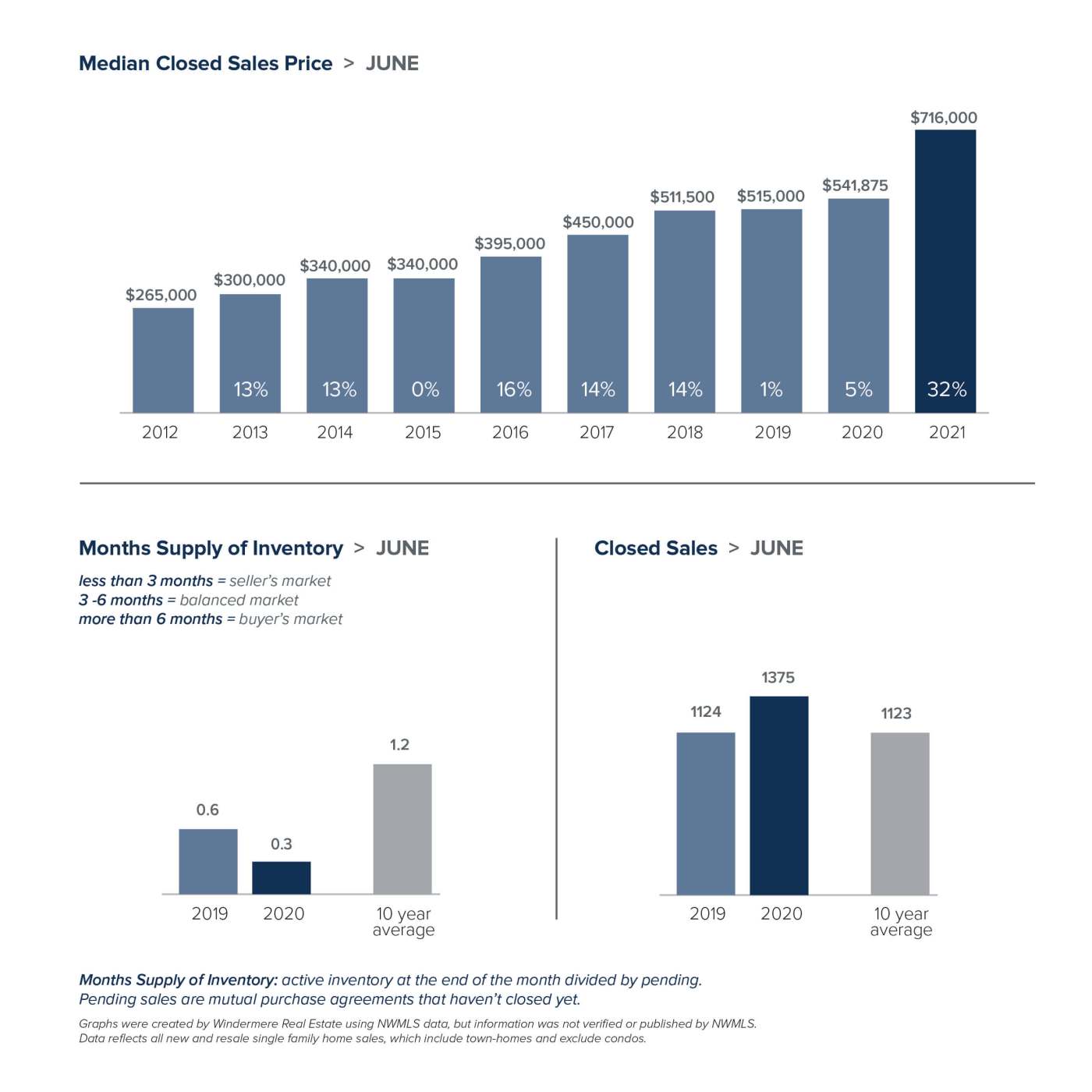 ---
This post originally appeared on GetTheWReport.com.
---